Buckwheat is a very healthy substitute for regular wheat with a slight nutty flavour that isn't overpowering in recipes. With this buckwheat pancake recipe, you'll end up with very fluffy and delicious gluten-free pancakes. That are super easy to make too!
Why Buckwheat?
I only recently discovered buckwheat, and i love it already. Buckwheat is rich in fiber and protein, and is known to help lower cholesterol level and generally improve cardiovascular health. Amongst many other benefits. Asides the great health benefits, it is also great news for gluten-free diets. Buckwheat is actually not wheat, as the name implies, or a grain. It is a fruit seed and naturally contains no gluten.
How to make these delicious Gluten-free Buckwheat Pancakes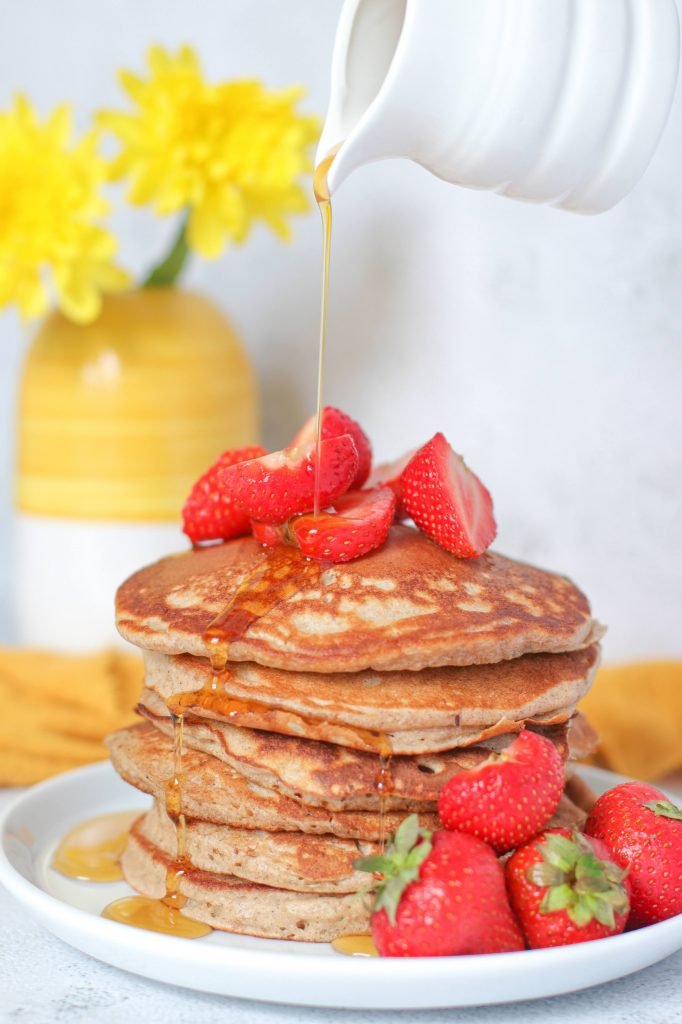 To guarantee success with this buckwheat pancake recipe, see my tips below.
Use Buttermilk – The acidity in the buttermilk in contact with baking soda creates carbon dioxide gas that gives these pancakes extra rise. If you don't have ready made buttermilk handy, you can make your own homemade buttermilk. Mix one tbsp white vinegar with a cup of milk. Stir, and let sit for 5 minutes.
You can use the same method to make buttermilk with lemon juice. One tbsp of lemon juice mixed with one cup of milk.
For fluffier pancakes, whisk egg whites to stiff peaks – Separate the egg whites from the yolks and whisk the egg whites to firm peaks. Fold the egg whites into the batter slowly until combined.
Cook on low-medium heat – To allow the pancakes cook evenly. If you cook on high heat, these pancakes will brown too quickly before they are done on the inside.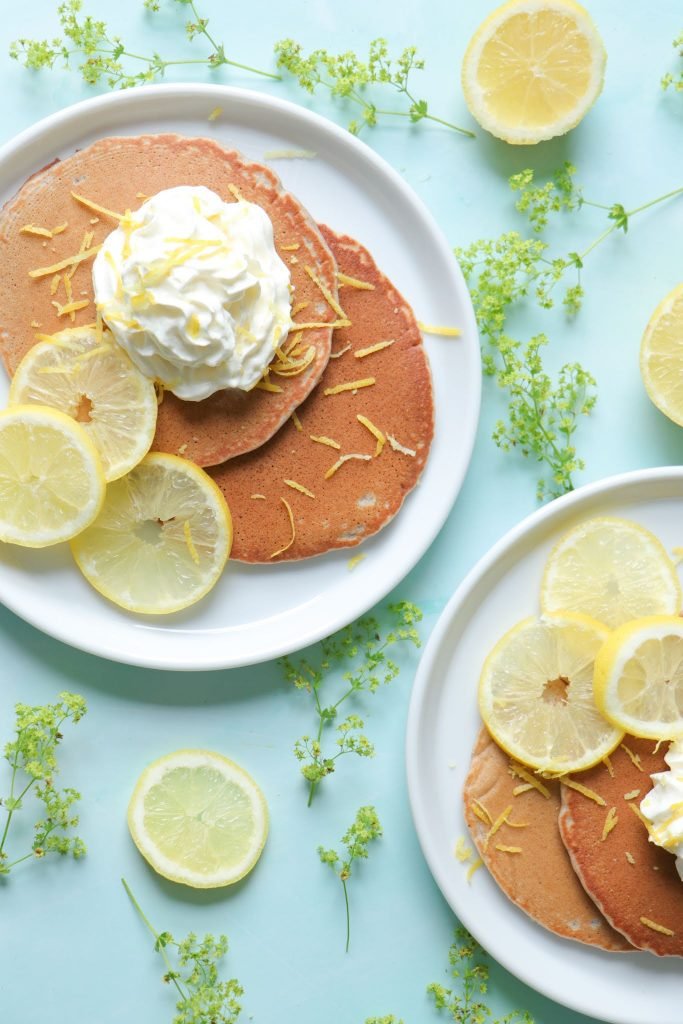 Let us know in the comments section if you've made these buckwheat pancakes and how they've turned out.
More Gluten-Free Recipes to try
If you're looking to try more gluten-free recipes, see our Gluten-Free Waffles Recipe and our Easy Carrot Cake Baked Oats recipes.
Buckwheat Pancake Recipe
Servings: 4
Ingredients
2 Cups Buckwheat Flour
3 tbsp Sugar (or add more to taste)
1½ tsp Baking soda
1 tsp Baking powder
2 Eggs
½ Cup Buttermilk
¼ Cup Milk (Add another ¼ cup if using store bought buttermilk)
2 tbsp Coconut Oil (Melted)
½ tsp Salt
Vegetable oil or Butter for frying
Instructions
Whisk all dry ingredients in a bowl to combine.

Separate the egg white and yolks.

Mix in the egg yolks with the buttermilk, milk and coconut oil in a separate bowl.

Whisk egg whites separately until it forms stiff peaks, set aside.

Add the dry ingredients to the buttermilk mix. Stir to combine (do not overmix)

Now fold in the egg whites carefully into the batter, slowly until well combined.

Heat a small amount of oil in a pan over medium heat

Laddle the batter onto the hot pan or griddle and allow to cook for 2-3 minutes on both sides.

Serve and Enjoy.